DVSA Hazard Perception
The driving test features a vital Hazard Perception element.
DVSA Hazard Perception Test
Throughout the time on your lessons with Maidstone Driving Academy, all elements of the DVSA Hazard Perception Test will be discussed and explained. The Safe Driving For Life website gives you the opportunity to take a Free Hazard Perception Test online so you can see how it works.
Learner drivers will need to do more revision and practice to ensure the best chance of passing. We recommend that you use the official study materials listed below.
You can practise with 3 clips for free. The clips feature everyday road scenes and contain one 'developing hazard'.
You get points for spotting the developing hazards as soon as they start to happen.
A developing hazard is something that would cause you to take action, like changing speed or direction.
You can score up to 5 points for each developing hazard. You need to get 9 points or more in total to pass the demo tests. In the real test, you'll need to score at least 44 out of 75 (59

%

).
To get a high score, click or tap as soon as you see the hazard starting to develop.
You don't lose points if you click and get it wrong. However, you shouldn't click continuously or in a pattern (in the real test you will fail if you do this).
This free hazard perception test is just for practice. You can get instant online access to more than 100 additional hazard perception clips – and all the official car, LGV and PCV revision questions – at www.dvsalearningzone.co.uk. It works on your smartphone, tablet, laptop or desktop computer. Click the button below to get started with the official practice test.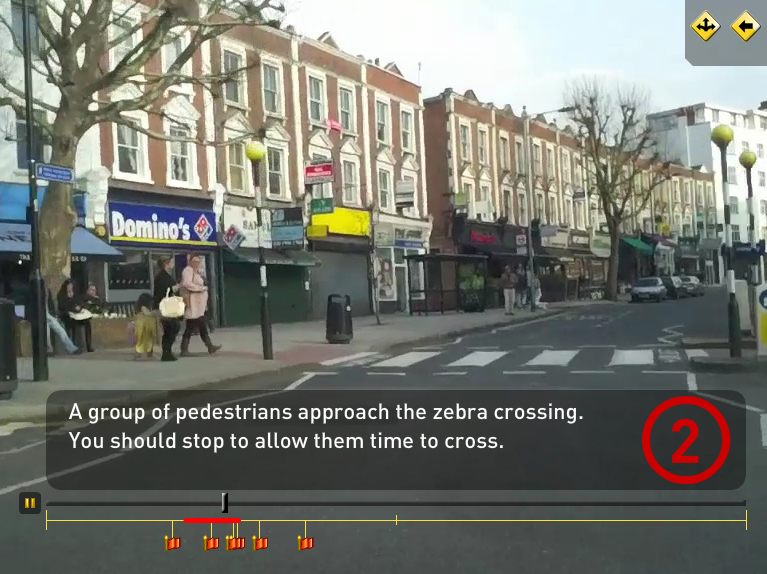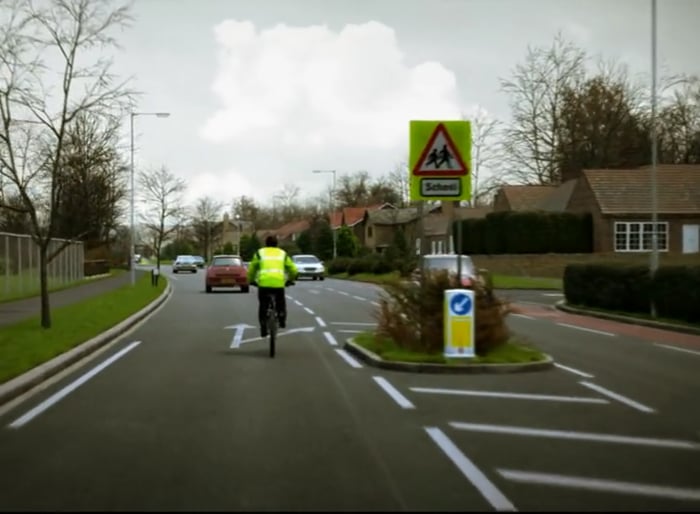 View official DVSA Video here:
Book your Driving Lessons now
Call 07930 23 23 44 now to discuss availability and your requirements.
Contact Us
Success Stories:
We're very fortunate to have helped coach a range of pupils into becoming genuinely roadworthy drivers. See some of their fantastic feedback below.
Pete is amazing makes you feel so comfortable behind wheel and very instructive throughout! Great experience would recommend to anyone looking to drive! ???

Jacob Smith-hedges


March 8, 2022

I would highly recommend Maidstone Driving Academy!! Pete has been amazing with our daughter Beth,he's patient and reassuring and made her believe she can do it ?I can't thank him enough Thanks Pete

Helen Webb


February 26, 2022

Pete has now taught two of my children to drive and I know they're confident and safe on the road. He was reassuring and patient with both of them, provided written updates of their progress and thoroughly prepared them both to take their tests. Highly recommended! ....now could I just book you in advance for child no 3 when he turns 17 in Feb 2024? ?

Daniela Wilkes


January 22, 2022

I would like to say how amazing Pete is as an instructor and a friend! In April, I had no clue as to how I would even start an engine let alone drive a car but with great lessons and hard work from both of us I managed to pass first time just ready for Christmas. He is a very patient man always thinking of new strategy's and ways to help - he will never give up! Thanks Pete! Katie B

Katie Babb


December 16, 2021

I would highly recommend Pete for anyone wanting to learn how to drive, I passed on my second try and he did everything to help me with getting me ready for my test. He was really patient and made the whole driving experience easier. Thank you Pete for teaching me!

Jadean Fearn


October 4, 2021

Pete has been amazing supporting our second daughter through 2 Lockdowns resulting in her passing first time! Our older daughter also learned with Pete and passed first time - thank you Pete

Susannah Ellen Adams


July 22, 2021

I would definitely recommend Pete for a driving instructor!! Not only did he help me pass first time, he is patient and immediately puts you at ease.

Gracie Standen


July 13, 2021

First class driving instructor, very calm & patient teaching style massive help with a nervous learner, I cannot recommend Pete enough he was the best!!

Kate Sands


September 4, 2019

best driving instructor I could ask for, patient yet firm and honest. I also really enjoyed his email reports after the lessons as I could look back and focus what I needed to improve. would highly recommend

Natalia Borghoff Bulcao


July 27, 2019

I couldn't recommend Pete enough!! He is an amazing driving instructor, so patient and helps you through anything. Passed 1st time with his help! Definitely recommend!! ?

Kaitlin Langley


April 25, 2019

Pete is very friendly and patient, makes you feel at ease straight away. I didn't start from scratch but he was very observant at picking up the bad habits I needed to get out of to get my license back!

Justin ten Hove


November 13, 2018

pete is a fantastic driving instructor he is very patient and understanding and is a lovely guy

Katie Ford


October 1, 2018

All around amazing!

Emily Piper


June 6, 2018

Peter is the best instructor I had very patient talks me through everything makes me understand everything kept me calm helped with my nerves he is the best instructor in Maidstone I had thank you for your help would recommend Peter to anyone who is learning to drive�

Shahara Nasir Begum


May 17, 2018

I couldn't thank Pete enough for what he has done he went above and beyond and did everything he could.

Josh Jarrett


September 22, 2017